Tidy and minimalistic are two ways of describing contemporary decor.  Neat shapes and designs make a striking display in the crispness of modern decorating.  Clean materials add to the calming attraction.  For comfort and convenience in all seasons, the Cocoon Fires hanging fireplace set in stainless steel is an ideal choice.
Designed with a striking round shape, this modern chiminea is mounted with a solid rod and hung from the ceiling or underside of an overhang.  Are you looking for a fireplace that won't require a vast amount of precious floor space?  This model is all that you need and delivers a collection of other benefits that may surprise you.
A Stainless Steel Fireplace and A Cooler
Besides being a convenient and eco friendly fireplace, the hanging model in stainless steel by Cocoon Fires is also handy to have in the summer.  On a covered deck or the porch, by removing the burner box and filling the steel bowl with ice, you have created the perfect spot for storing drinks.
This indoor, outdoor model is built for versatility.  When the warmer season comes to an end, you only need to remove any ice or water in the bowl and replace the burner box to regain full fireplace capabilities.  The marine grade stainless steel construction that makes this possible is sure to become a favorite feature of your entire family.  Add volcanic rocks around the box for visual appeal or leave it as is – the choice is yours.
Adjustable and Customized Installation
The 24 inch diameter disc of this modern hearth is held by an extension pole firmly affixed to the ceiling.  Structurally designed for this purpose, the pole is meant to hang the 16 inch deep fireplace at a safe and operable height.  You must be able to safely reach the burner box, as the ignition, heat control and extinguishing options are all done through that box.  It is also where the biofuel (up to 0.5 gallon or 2 liters of denatured ethanol) is added and where the flames are contained.
But ceiling heights are variable, as are ceiling angles and room layouts.  The design staff at Cocoon Fires has thought of all that, with versatile options that allow for completely customized installation.
Angled brackets can be purchased with the fireplace, allowing the pole to be mounted to angled ceilings.  Extension poles in various lengths are also available, allowing the standard pole to be extended by 10 inches, 19.5 inches or 39 inches.
The standard hanging pole itself can be adjusted from a 40 inch minimum to a 58 inch maximum.  The spring mechanism makes for simple movements, allowing this hanging fireplace to be installed in rooms of varying ceiling height.  Lofts, studio apartments and simple porch overhangs are all possible locations for this model.
Remember to install this bioethanol fireplace with some protection from the elements, simply as a way to maintain a better shine on the stainless steel surface.
It seems this dependable manufacturer thought of everything, including a renewable fuel source that produces no soot, smoke or ash. So no flue or chimney stack required! Biofuel is easily stored and poured into the burner box.  It has a decent burn time of about 4 hours and creates a warm ambiance in the crisp autumn evenings or cool spring nights. Watch the instructional video of the assembly of two different models below.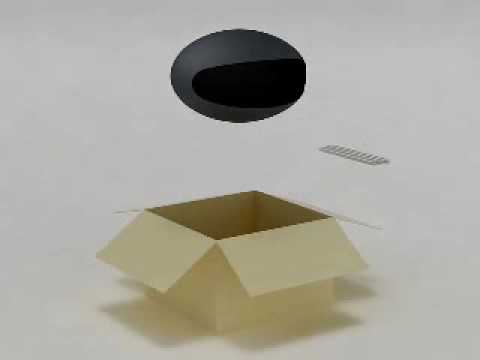 Consider the Cocoon Fires hanging fireplace set in stainless steel to be an investment in comfortable living all year round.  Buy it for the stunning view of the flames in cool weather and you'll receive the added value of a handy drink cooler for warmer weather.  Your family will gather at this hub of your living space, so invest wisely.  Shop for this ecofriendly model today and enjoy significant savings and free shipping.  It's a true contemporary decor addition to your outside rooms (and inside) that delivers comfort and convenience.